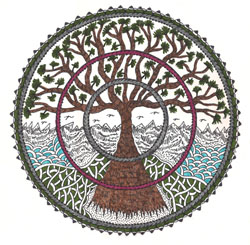 The Spirit Awakening Retreat Experience
Four, Five and Seven day Spirit Awakening Retreats are extraordinary opportunities to experience time away from daily life in a restful, nurturing and supportive environment.  Having a few days allows you to bring peace to your body, mind and spirit, melting into sacred space and reaching into the mysteries of your being –  connecting deeply with your heart, your soul and the possibilities that await you within the divine.  The peaceful, positive energies will nourish and activate areas of yourself you may have felt disconnected from for a long time.
I utilize various cross-cultural traditions:
– Sacred Ceremony and Ritual
– Self-Exploration and Enlightenment.
Many different indigenous cultures have extraordinary techniques to successfully move through and understand loss, fear, personal wounds and the healing that is necessary to move forward into a life of balance, joy, power and purpose.  Various techniques used during the retreat are extremely powerful in the process of letting go, self-realization and rebirth.
Throughout the retreat you will experience:
– Sacred Labyrinth Walk
– Drumming Circle and Dance
– Introduction to Your Personal Totem Animals
– Creating Your Unique Mudra
– Supportive Group activities
– Releasing Ceremonies …. and much, much more.
Sacred time set aside for:
– Peaceful Inner Reflection
– Meditation and Inner Connection
– Discussion and Sharing
– Safe and Healing Group Support
– Experiencing Nature
You will learn:
– How to Access your Inner Wisdom, Intuitive Intelligence and Truth
– How to Identify Your True Purpose
– How to Connect with Your Innate Truth and Divine Essence
– Self-Hypnosis and Relaxation
– Stress and Anxiety Release Techniques
– Guided Visualization
– The Power of Symbolism
The retreats are held in an environment surrounded by nature at the The Ojai Foundation – inspiring and comforting, encouraging freedom of the heart and spirit to contemplate deeper thoughts and feelings.  Connecting with nature nurtures and activates a direct channel to your inner being.  These experiences join head and heart, dissolving the walls that have prevented this precious and vital union.
The experiences through the retreat stimulate and "awaken" areas of your being that have been asleep, disconnected or inactive in your life.  You rediscover your truth, your original essence, your spiritual light, clarify your innate gifts and authentic purpose.
Tree logo art by Von Paul